Why choose a Marquee Wedding?
With Marquee Weddings becoming more and more popular, brides are no longer limited to traditional wedding venues. If you have found the perfect spot with a great outlook or are lucky enough to reside on a property with beautiful scenery, then a Marquee wedding may be the solution for your big day.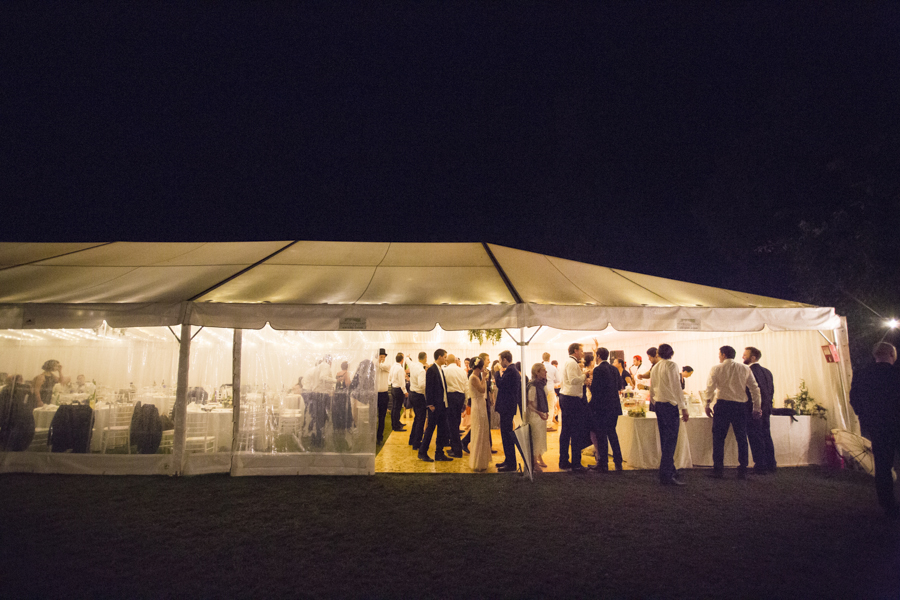 Perhaps you don't want to get married at the same venue that hundred's of brides before you have done or maybe you have chosen a location that is void of a reception space and you need somewhere to entertain your guests.Marquee weddings are perfect for those who wish to make the space their own - the marquee provides a great blank canvas that can be transformed into a space that is quite often more beautiful than even the bride had imagined.
From low key casual backyard marquee weddings through to formal and extravagant 150 guest plus affairs, there is a marquee to suit all occasions - it is just about knowing (roughly) the kind of wedding you wish to have and who can make it happen. It is important that you use a professional marquee hire company to ensure that the equipment is of a high standard, that it is erected properly and to council standards (dependant on size). By using an experienced company, they can help guide you in your decision making process.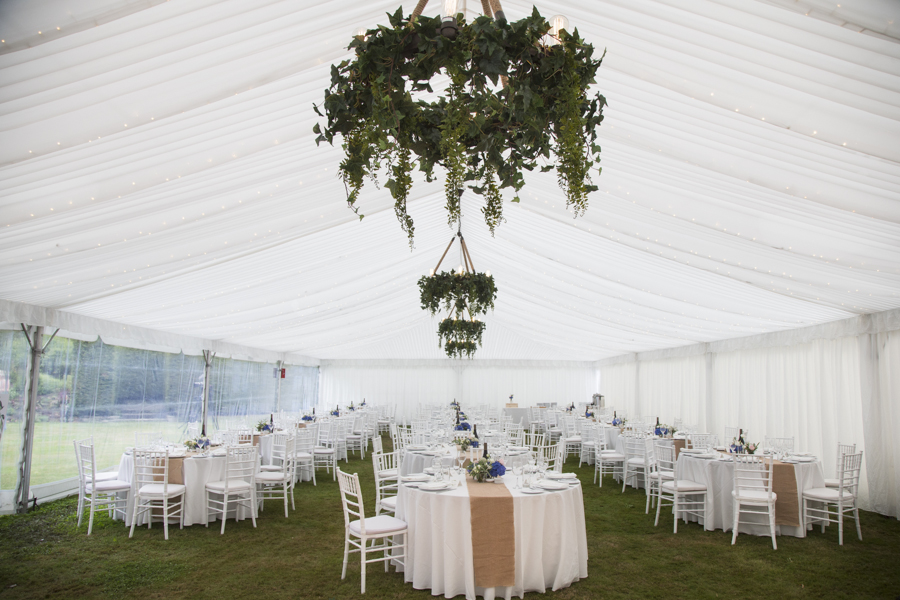 There is no use hiring a 4m x 4m marquee when you are wanting to host over 100 guests for a formal sit down meal - let the professionals with years of experience help assist you to make the right decision for your wedding!
With so many options for a marquee wedding, it is important to look around and to do your research - do you want a marquee that has clear windows or ceiling silks? Will you have it on grass or concrete? If on grass, will you want flooring laid down ? These are just a few of the things you will need to think about when planning your big day - but don't let it overwhelm you, there are always experienced professionals around to help.
Once you have made a few of these decisions, it is then on to the interior layout - do you want banquet style seating or the traditional long head table with round tables throughout for guests? Will you have a dancefloor, a cake table, a DJ or a band? All of these components will contribute to your final layout and feel of your wedding - if possible, make a floorplan to get a rough idea of where all the items would be placed as this will assist in the planning process and on the day.
There are so many variables in planning a marquee wedding, however it doesn't need to be a daunting process - get the right suppliers who are experienced in what they will do and they will make the process as smooth as possible.